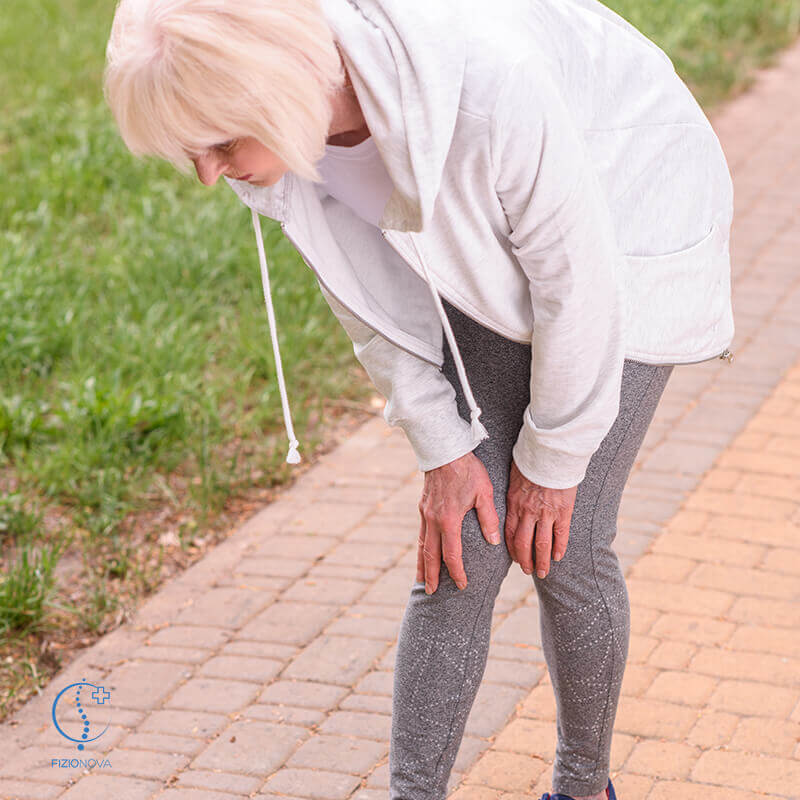 Knee osteoarthritis is a degenerative disease characterized by the breakdown of cartilage and damage to other knee structures.
Osteoarthritis is primarily caused by the aging process. However, knee pain is common even in young individuals and can signal an underlying condition.
Fizionova Center implements the innovative protocol 603 for treating knee osteoarthritis.
WHAT ARE THE MAIN SYMPTOMS OF KNEE OSTEOARTHRITIS?
Recognize the main symptoms

A degenerative disease resulting from cartilage breakdown and damage to other knee structures.
Important factors contributing to the development of knee osteoarthritis include genetics, body weight, previous knee injuries, and associated diseases.
Patients with rheumatoid arthritis or other inflammatory joint diseases are particularly at risk for this condition.
One of the main symptoms is knee pain when descending stairs and swelling in the knee. Other symptoms of knee osteoarthritis include:
Knee pain when bending
Knee pain and swelling
Knee pain and cracking
Knee pain without swelling
Knee pain below the patella (kneecap)
Knee pain on the inner side
Knee pain when squatting
Knee pain when walking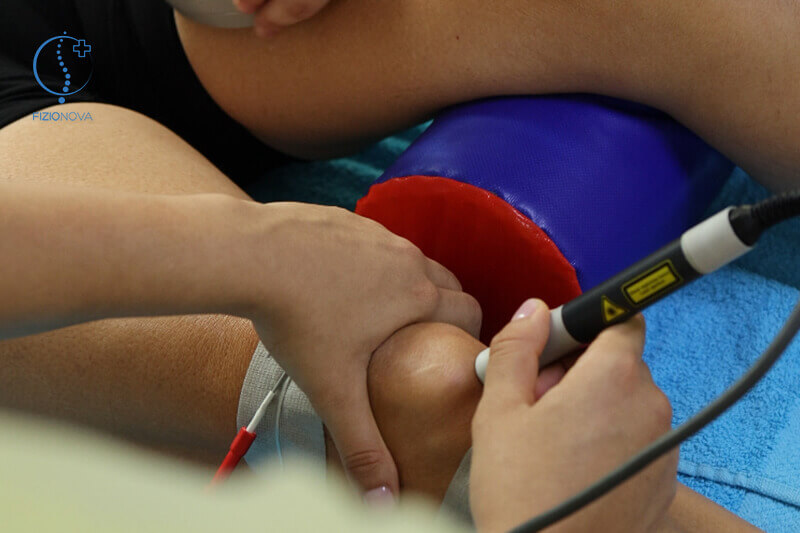 Treatment of knee osteoarthritis
three phases of healing
Before conducting any therapeutic procedure, it is necessary to undergo a specialist examination with a physiatrist in our spinal centre.
During the specialist examination, you will discuss your symptoms and complaints with Dr. Jelena Kluz Đurđević, a specialist in physical medicine and rehabilitation.
Based on relevant documentation and a physiatric examination, the extent of the damage will be determined, and an official diagnosis will be made.
After the examination, the doctor will propose the exact treatment protocol and agree with you on the commencement of therapy.
Our renowned Protocol 2 for treating cervical syndrome consists of the following 9 therapeutic procedures:
Spinal decompression Tritton DTS Chattanooga
Kinesiotherapy and RSQ1 electrostimulation therapy
Cold laser
Combined therapy with ultrasound and TENS technique
Hypobaric therapy
IMS intramuscular stimulation
Myofascial release (MFR)
Radial waves
Focused shockwaves (FSWT)
Our team of experts in our spinal centre will ensure that your health improves in the shortest time possible.
The therapeutic process at Fizionova doesn't end immediately after completing the treatment.
It is necessary to monitor the patient's condition in the next month to ensure that a satisfactory effect has been achieved.
Our team will be available to provide proper support and detailed instructions on preventive measures.
In addition, you will receive an exercise plan that you can perform independently at home to prevent the condition from recurring.
Our physiotherapist will explain the exercise process in detail for you to apply at home.
The first follow-up examination will be scheduled for one month after the completion of the therapeutic process.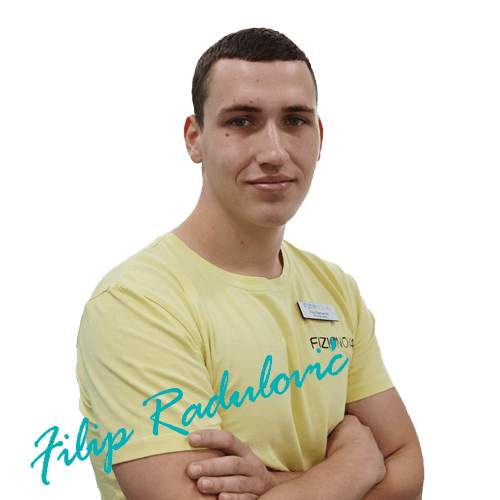 HEAL YOUR KNEE OSTEOARTHRITIS WITH OUR SUPPORT
Using innovative treatment methods
Most people diagnosed with knee osteoarthritis experience constant pain that significantly hinders movement and daily activities.
To quickly relieve yourself of this discomfort, schedule a specialized examination at Fizionova.
Our team consists of experienced experts and professionals dedicated to knee osteoarthritis treatment.
We can accelerate your recovery process by innovative treatment methods.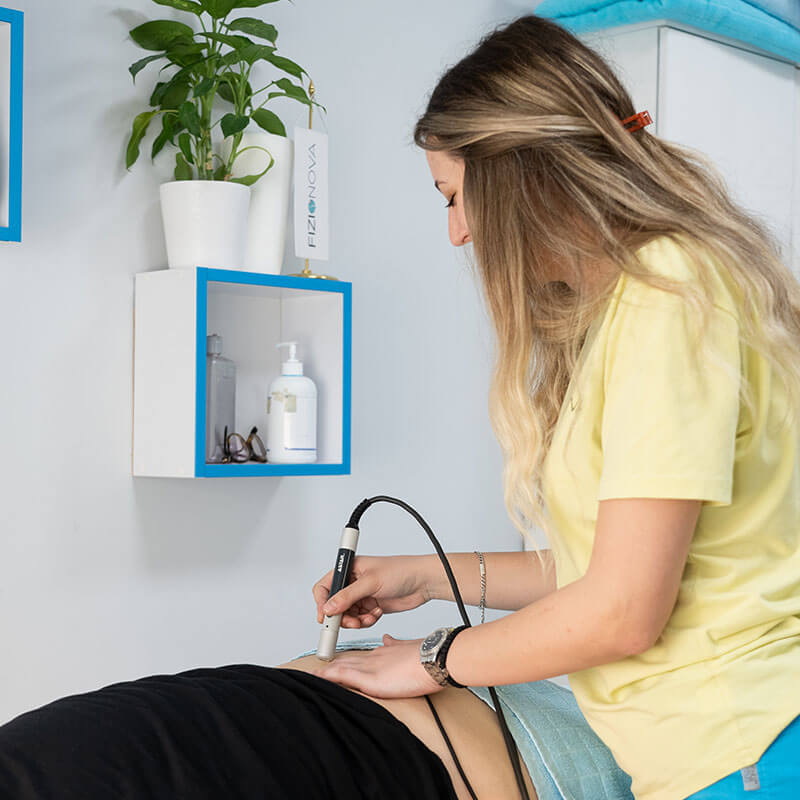 SCHEDULE A PHYSIATRIST'S EXAMINATION
Dr Jelena Kluz-Đurđević, a specialist in physical medicine
After a conversation with the patient, Dr. Jelena will conduct an examination to obtain a more comprehensive view of your health status, helping to determine whether it's an injury or a diagnosis.
The examination lasts for 30 minutes and includes:
Schedule a specialist examination by calling 011 2100 588 for the cost of 3,000 RSD.

You can also schedule an examination outside working hours or if you can't reach us by phone by filling out this online form:
Working hours
Monday - Friday

09:00 - 21:00

Saturday

09:00 - 15:00

Sunday

Closed