A significant point in the musculature, used in every movement, and degenerative changes have made this the most common type of pain that affects both younger and older individuals.
If you have noticed any problems or simply want to maintain the health of your hips, call our experts for the right advice. At Fizionova Center, we provide all physiotherapy services that use non-invasive methods to reduce pain and strengthen the body's physiognomy.
We're waiting for you.
Treatment of Hip Pain at Fizionova Center
We have the knowledge and experience in treating various causes of hip pain, so if you have degenerative changes, hip injury, or nerve inflammation... don't hesitate to contact us at Fizionova Center.
Our goal is for every patient to solve their problem using non-invasive methods and in the shortest possible time.
Depending on your health condition, your problem description, and your diagnosis, a decision is made on how hip pain should be treated, whether to apply Protocol 1, Protocol 4, Protocol 11, or Protocol 36. This clearly indicates that we approach each problem individually and take into account your age and the nature of the problem.
Various devices assist in therapy, and in this case, focused FSWT therapy and a traction table are excellent ways to relieve pressure in the intervertebral space, providing relief to patients with hip pain.
Our specialists will schedule your first available appointment and provide all the necessary information regarding any questions and concerns you may have about treatment at our centre.
Hip Inflammation Symptoms - How to Recognize the First Signs of Inflammation?
When your hip hurts, a detailed examination by a physiotherapist is needed to determine the problem, as when it comes to hip inflammation, the symptoms are such that the pain can be projected from another location, but it can also be the actual result of hip inflammation.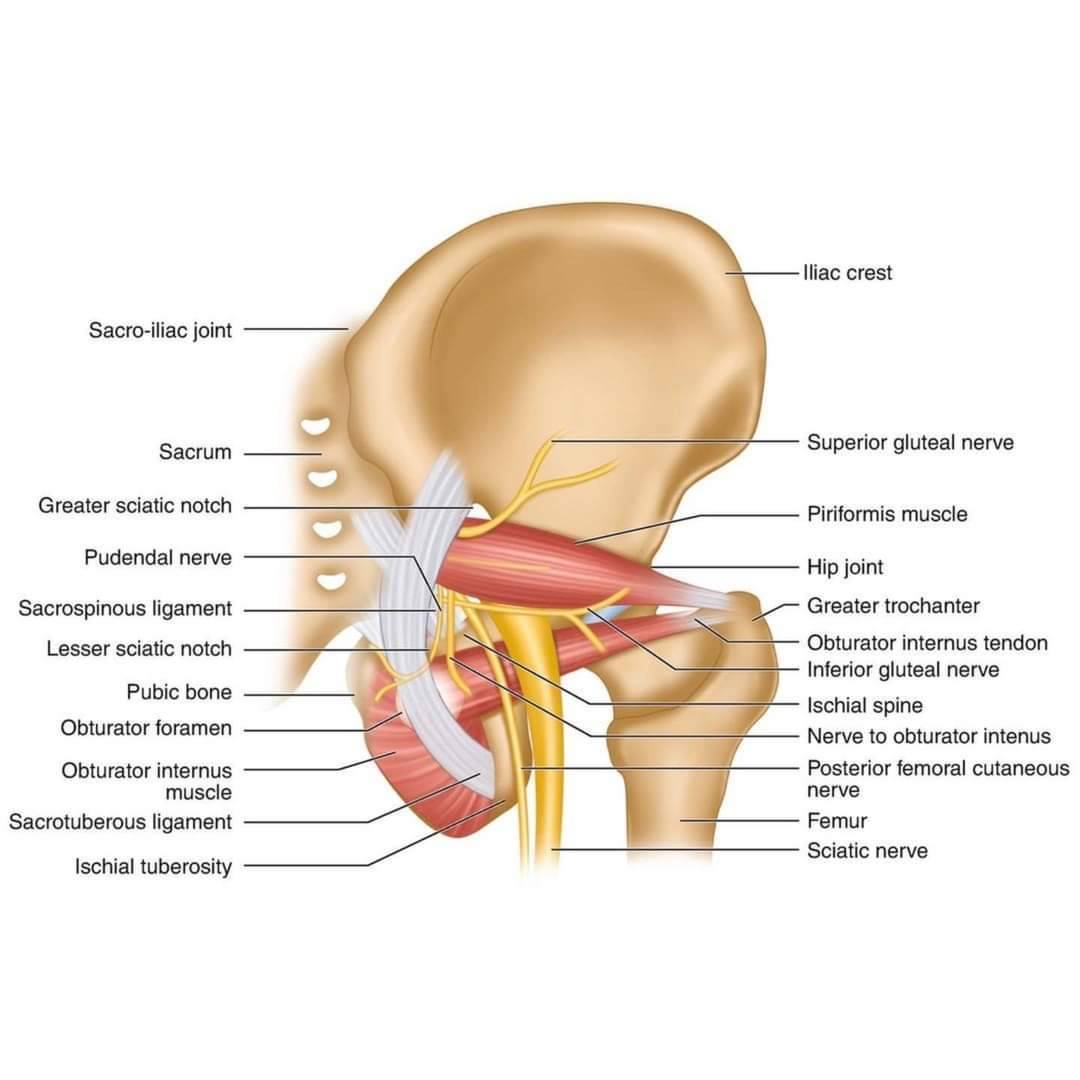 The initial signs of inflammation can vary in intensity, manifesting as pain in the knee and down the thigh and lower leg. Sometimes, pain in the groin is the primary indicator, while in other cases, it's in the external hip region. It can also happen that instead of pain, you feel a constant cracking and popping in the joint, sometimes pressure and pain when getting up, depending on the location of the pain and the cause.
We recommend that you address any discomfort because timely treatment leads to quicker results.
Don't wait for the condition to worsen; contact Fizionova Center and start using focused FSWT therapy in a timely manner.
We proudly present the global standard in medicine-focused FSWT therapy, the latest in regeneration and recovery technology that we offer exclusively in this part of Southeastern Europe.
It emits high-energy acoustic waves and is placed directly on the painful area. It treats at different depths: 1.5cm, 3cm, 6cm, and 12cm, which allows it to regenerate bones as well as soft tissues.
By combining therapeutic procedures and painless acoustic wave treatments, much help is provided during the recovery period.
Focused FSWT therapy is beneficial for all causes of hip inflammation and accelerates the regeneration of bones cartilage and soft tissues.
Causes of Hip and Leg Pain
In our centre, we encounter various conditions, and we can confidently say that the most common causes of hip and leg pain are:
Osteoarthritis
Hip fracture
Athletic hip injury
Lumbar syndrome
Tendonitis
Dislocation of the joint
Bursitis
Sciatica
Coxarthrosis
Osteoarthritis is a degenerative disease that manifests in all musculoskeletal systems, including the hip. Hip inflammation occurs due to the wearing of the hip joint's cartilage, caused by both age and increased hip cartilage load. Treatment may include injections of corticosteroids, hyaluronic acid, and anti-inflammatory drugs initially, and rehabilitation should be sought from us.
A hip fracture is an injury that can occur in various ways but is most common in older individuals with osteoporosis. Treatment is provided with extended immobilization, surgical methods, and later physical therapy.
Unlike degenerative changes, hip injuries in athletes occur due to prolonged hip loading and cartilage wear due to long-term physical stress.
The treatment for hip pain in this case involves rest, medication, and physical therapy as the first line of therapeutic procedures.
Lumbar syndrome is manifested as pain where the spine connects to the hips due to the wearing or shifting of discs, leading to hip pain. By addressing the cause of lumbar pain, hip pain will also disappear.
Tendonitis is inflammation of the hip tendon, and treatment is provided with a combined method that relaxes tendons and leads to faster recovery.
The hip joint can also be dislocated due to a strong blow or improper leg position, and the treatment is the same as for any other joint - rest and later physical therapy.
Bursitis occurs due to inflammation of the bursa - the joint sac filled with fluid that acts as a movement cushion.
Sciatica causes unpleasant pain due to the pinching of the sciatic nerve, which is also manifested as hip and leg pain. This is another condition not directly related to the hip, but if left untreated, it can cause degenerative changes that will result in further pain.
Coxarthrosis is a degenerative hip disease and is the most common cause of inflammation, affecting up to 4% of the adult population.
Mechanical damage to the cartilage or joint surface occurs due to prolonged or incorrect pressure, resulting in hip pain that increases over time.
The primary treatment for each of these problems is immediate pain relief and rest until the inflammation subsides, followed by physical therapy for long-term treatment. That's where our centre comes in!
The most common problem is hip pain when lying down - what to do in this situation?
Patients most often complain of hip pain when lying down, which can vary in intensity and duration.
Most problems, such as arthritis, sciatica, tendonitis, and bursitis, cause pain after prolonged lying down, sleeping on the side where the hip is affected, and poor mobility immediately upon standing up.
Even in this case, physiotherapy brings relief that can be accompanied by medication for faster recovery.
There is no better prevention for hip pain than exercise and diet
Long-term solutions and the cure for hip pain lie in a healthy lifestyle, primarily in a healthy diet and regular exercise. Exercise preserves hip function, and a healthy diet reduces weight, providing double support to the entire musculature.
In addition to therapy that matches your individual case, you will receive exercise guidelines for hip pain that you can do at home. These are safe, non-strenuous movements that help strengthen muscles and maintain mobility, slowing down any degenerative changes and alleviating pain.
If you're suffering from a degenerative joint condition, have a hip fracture or injury, or lead a sedentary lifestyle with minimal physical activity, and you want to maintain full hip mobility and live healthily, visit Fizionova Center!
Get rid of hip pain once and for all - Call and schedule an appointment at Fizionova
Entrust your health to the professionals. Call Fizionova Center and reach your set goal - a life without pain and with full mobility.
Schedule a consultation by calling 011/21 00 588, and our specialists will find the right solution for you.
FIZIONOVA CENTER
Leading center for innovative therapies in the region
SCHEDULE A PHYSIATRIST'S EXAMINATION
Dr Jelena Kluz-Đurđević, a specialist in physical medicine
After a conversation with the patient, Dr. Jelena will conduct an examination to obtain a more comprehensive view of your health status, helping to determine whether it's an injury or a diagnosis.
The examination lasts for 30 minutes and includes:
Schedule a specialist examination by calling 011 2100 588 for the cost of 3,000 RSD.