Welcome to the second BLOG of the physiotherapy center Fizionova!
As you already know, our chief therapist Nemanja Marjanović will once again guide you through the video and explain to you how the most common injuries of the ACL occur, and which preventive exercises you can do to protect yourself from these injuries. In case of a total or partial ligament tear, you can see his explanation of the treatment process at our centre.
Injury to the ACL is certainly a nightmare for both professional and recreational athletes. Injuries to athletes most often occur with football players, basketball players, handball players, and tennis players, but also with all those who practice martial arts..
The professional name for anterior cruciate ligaments is ACL (Anterior Cruciate Ligament).
Video with preventive exercises and explanation of therapy at the center
In the video, you can see how the ACL works, how an injury occurs, what preventive exercises you can do to guard against such injuries and what the treatment at our center looks like.
"
Did you know that up to 40% of sports injuries are injuries of the ACL?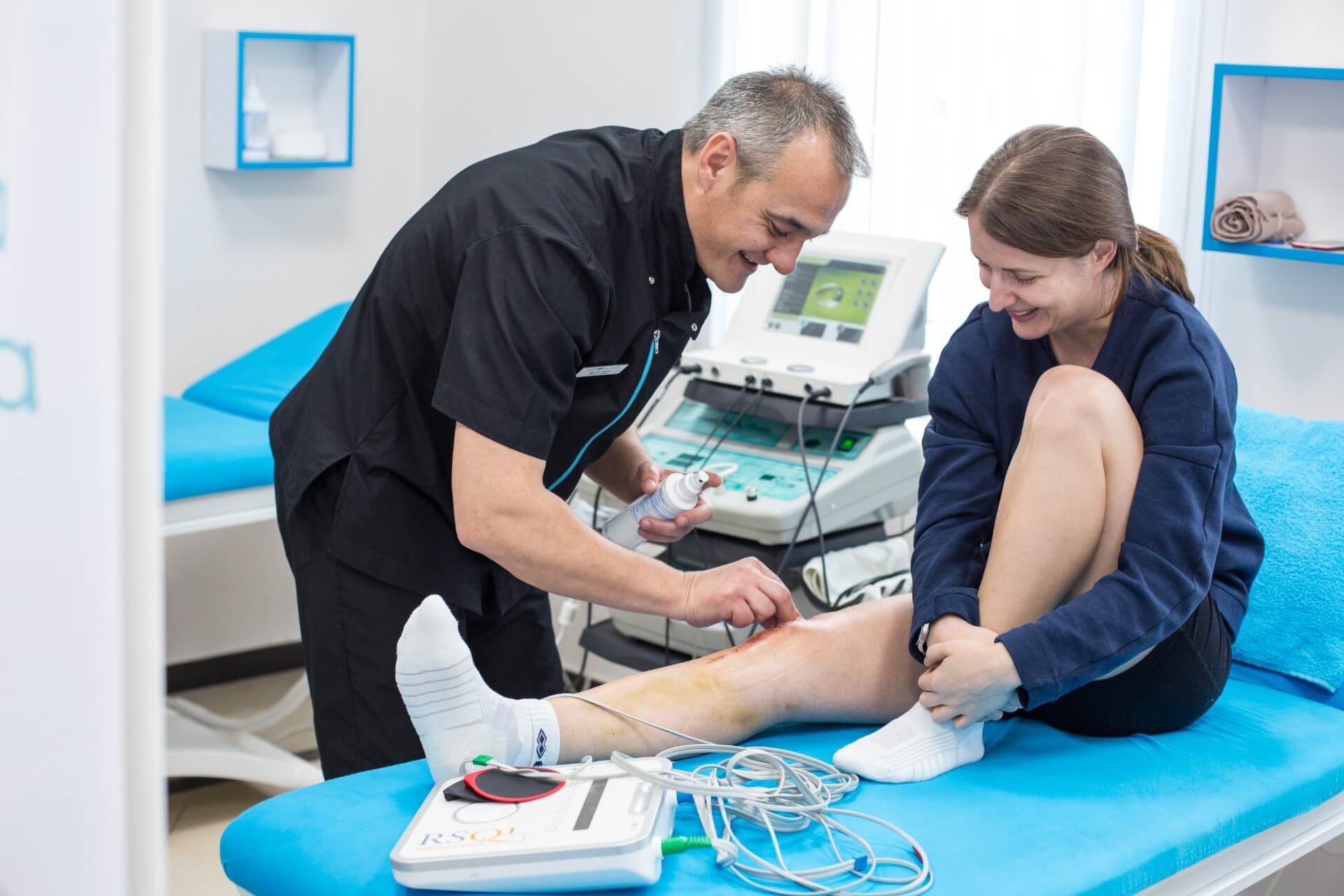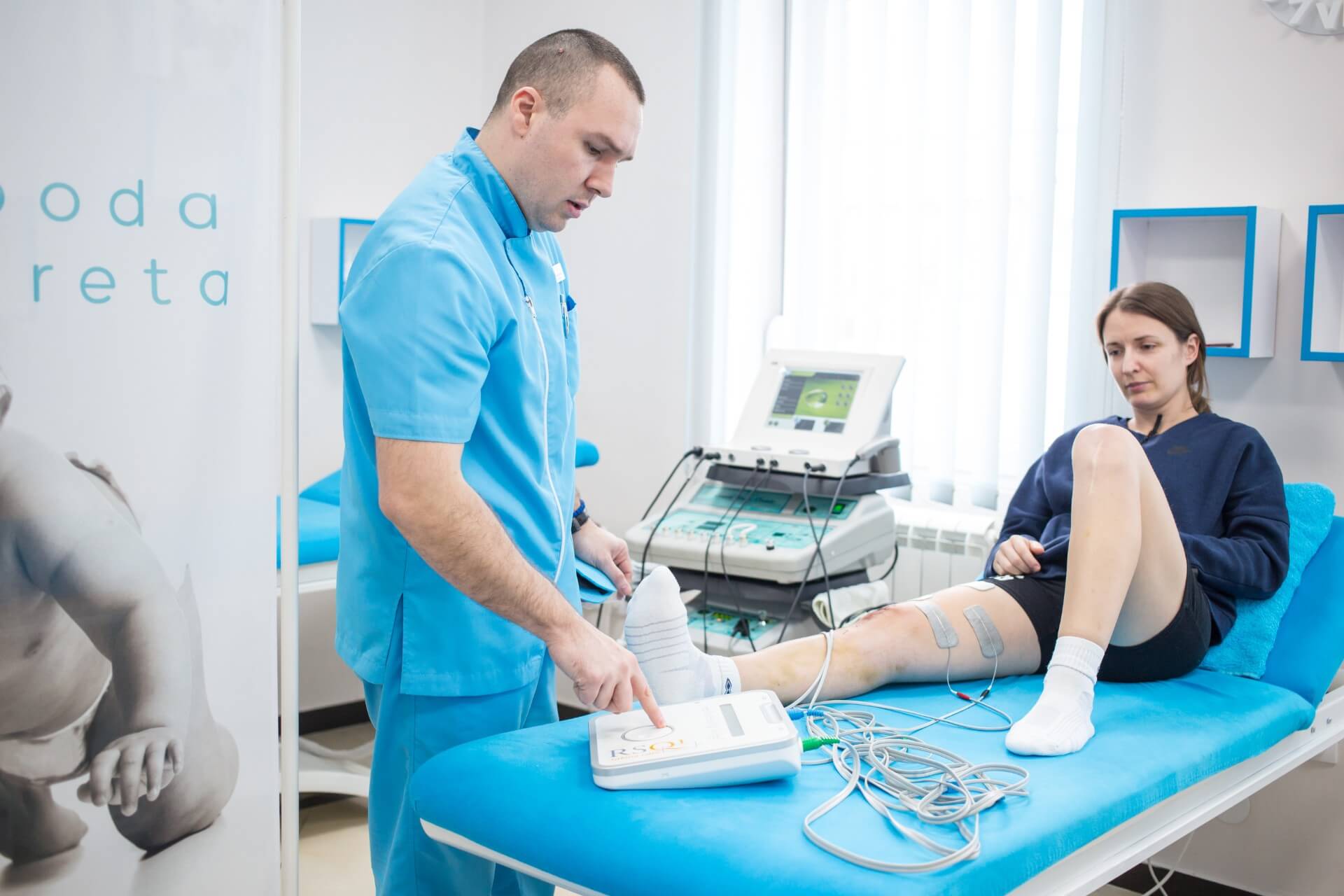 Famous Serbian national team player and member of Romanian volleyball club CSM Volei Alba BLAJ, where she played in the CEV Champions League Final Four, Marina Vujović is recovering from her ACL surgery at Fizionova center.
In cooperation with our team of experts, a former Red Star libero has started a complex recovery process from the most unpleasant and inconvenient injury in professional sports.
A series of therapeutic cycles which include treatments with RSQ1, Gymna, Irradia and SalusTalent devices, will allow Marina to gradually heal her injured knee and once again shine on the volleyball court.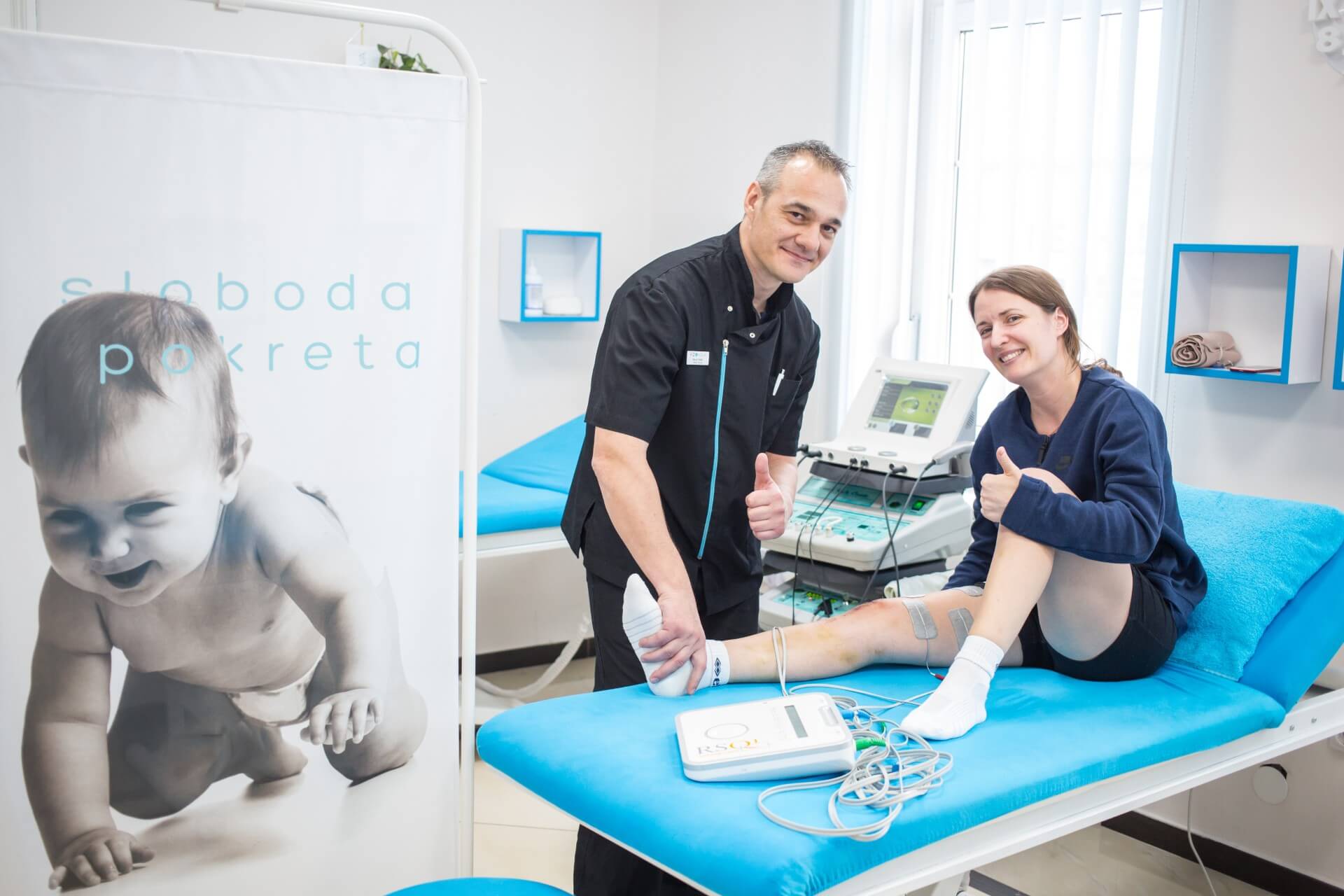 The ACL are a set of several small ligaments inside the knee capsule and serve to connect the femur and tibia. The function of the anterior cruciate ligament is primarily to provide stability, as well as to control the flexion of the lower leg and knee.
Injury to these ligaments most often occurs as a sprain, but in many cases can cause a partial or total tear.
Each year, the percentage of injuries of the ACL in professional athletes is increasing, as they face greater and greater challenges, often have inadequate preparation before sporting activities, as well as proper recovery after intensive training sessions.
An early theory about the cause of ACL injuries advocated that they occur exclusively due to the muscle weakness of the anterior compartment of the thigh, i.e. the quadriceps muscles. However, it has been proven that the synergy of the anterior and posterior compartment is necessary for long-term ACL health, and that a large share of the injuries is due to the weak posterior compartment of thigh muscles.
"
At our center, we can solve injuries of the ACL without surgery.
Injuries are becoming more common in younger athletes in adolescence for the simple reason that muscles cannot keep up with bone growth while being exposed to great loads and challenges, both due to training and inadequate rest.
An ACL injury can be a partial or total ligament tear. When it comes to total tears, surgery is always indicated, although according to new studies on professional athletes, even when only a partial tear occurs, surgery is performed. For the simple reason that a total tear will follow sooner or later.
It is not possible to suture a torn ACL through surgery, so a reconstruction is performed. A new part of the tissue is transplanted to the torn ligament, which encourages the new ligament to grow over the transplanted tissue. After the ligament is regenerated, more precisely, the new ligament grows over the transplanted part, a period of recovery and rehabilitation is required.
After an ACL reconstruction, adequate rehabilitation is extremely important.
We will share some of the preventive exercises, which you can watch in the video:
exercise 1 – squats
exercise 2 - squats on a stability ball
exercise 3 - lunge
exercise 4 - ball squats
exercise 5 - single leg squats
What does postoperative recovery look like at our center?
When you have already reached the stage that surgery of the ACL is necessary in professional athletes, the physiotherapeutic center Fizionova provides an extremely fast rehabilitation service that is highly effective. At our center, most problems and injuries of the anterior cruciate ligaments are treated through our Protocol No. 6, which includes:
RSQ1 treatment for which we are unique in the Balkans, and which is important for this type of problem. It highly speeds up the recovery process by quickly restoring muscle and motor unit ability. Only 21 minutes of treatment with this device replaces an hour and a half of standard therapy.
The RSQ1 treatment is followed by a combination treatment of electrotherapy and ultrasound used to reduce the inflammatory processes that occur postoperatively.
We follow that up with the Irradia cold laser, which is also used to reduce the inflammatory processes and swelling.
The procedure that follows is a high-frequency magnet - Salus Talent, where we induce magnetophoresis using a special gel that has an MSM component and thus, with the help of magnetic induction, we achieve penetration and resorption more than 10 cm deep.
The last important part of the procedure is hypobaric therapy.
As far as recreational athletes are concerned, as well as ordinary people who are not in professional sports, Fizionova has managed to solve these types of problems quite successfully, even one hundred percent, without surgery.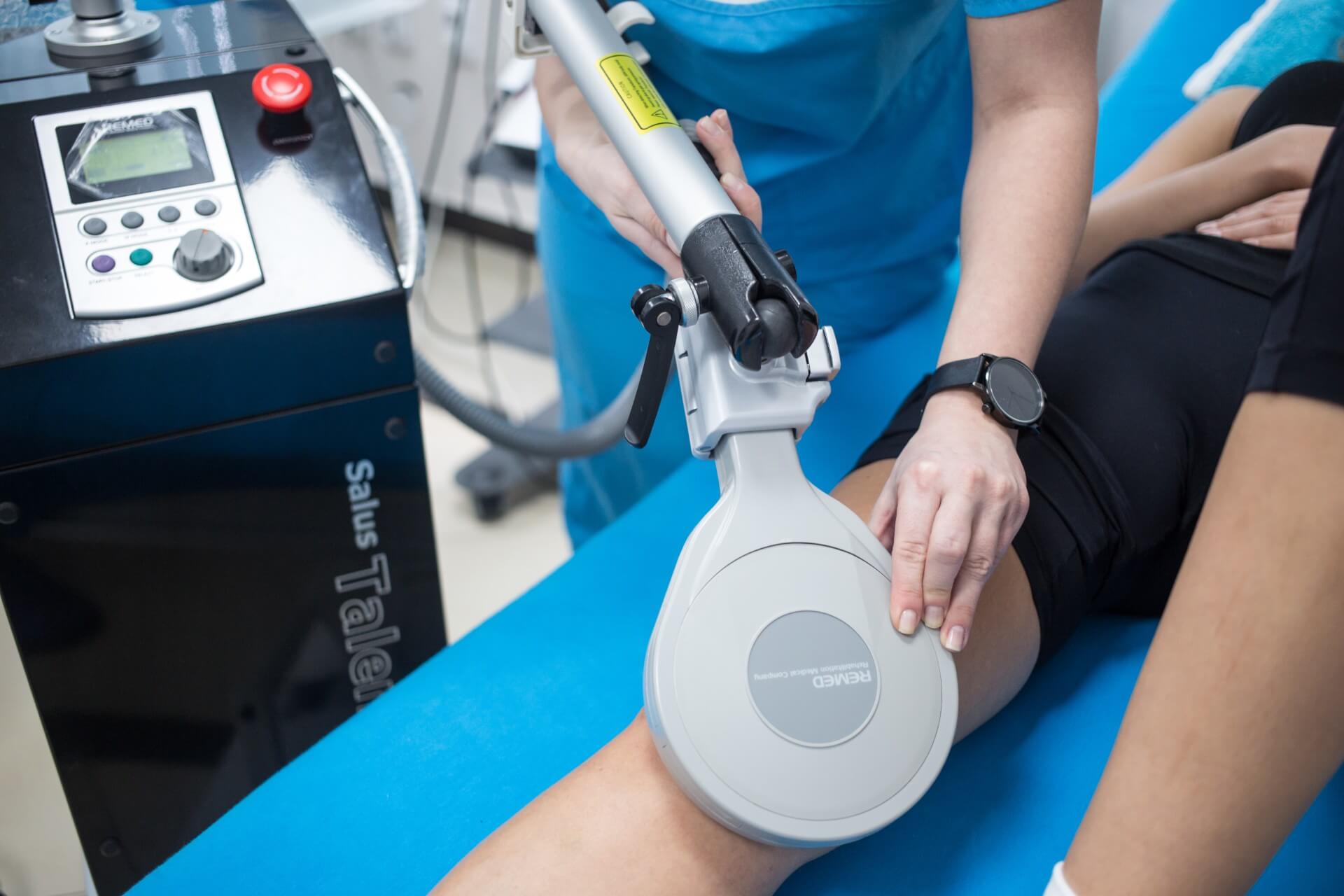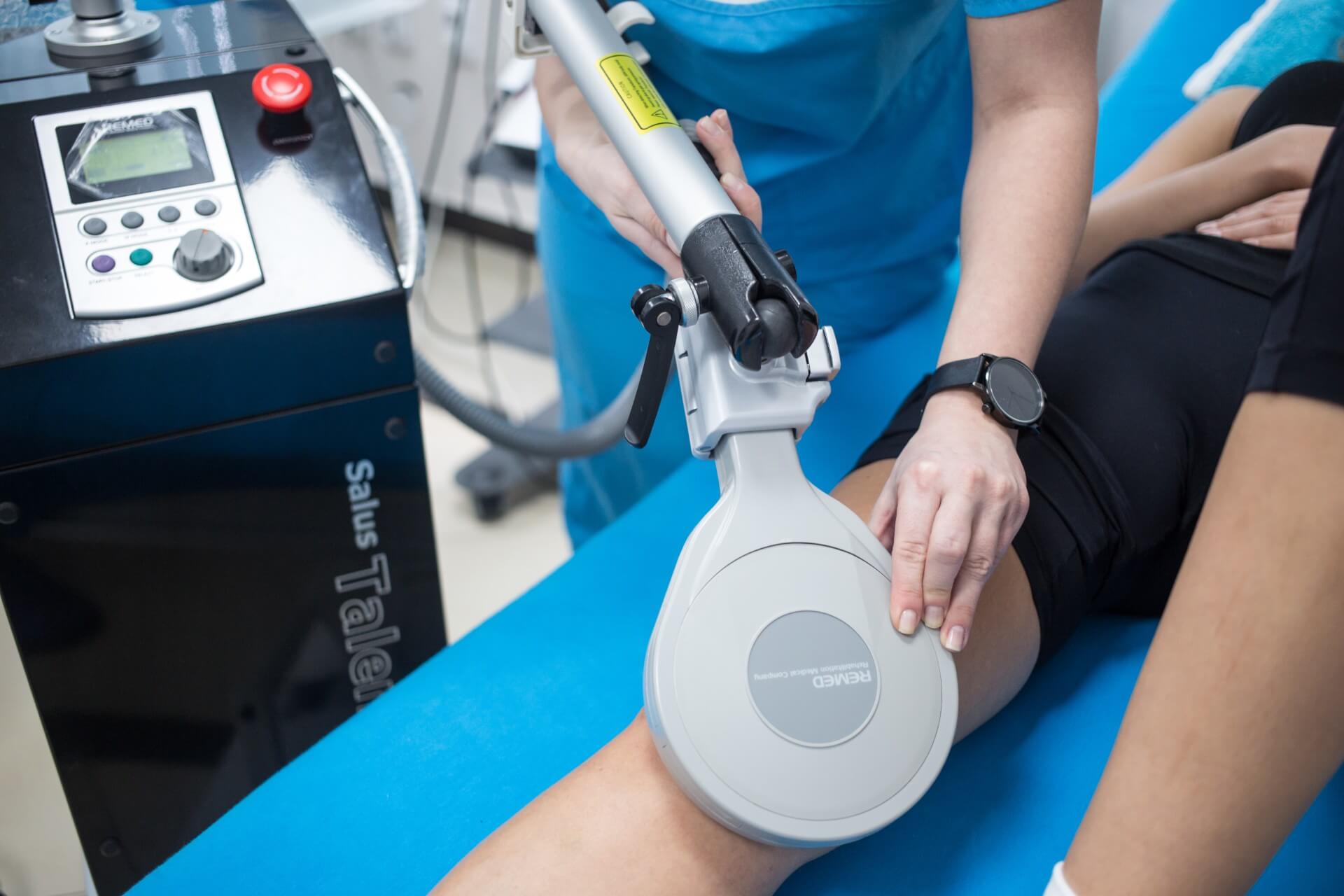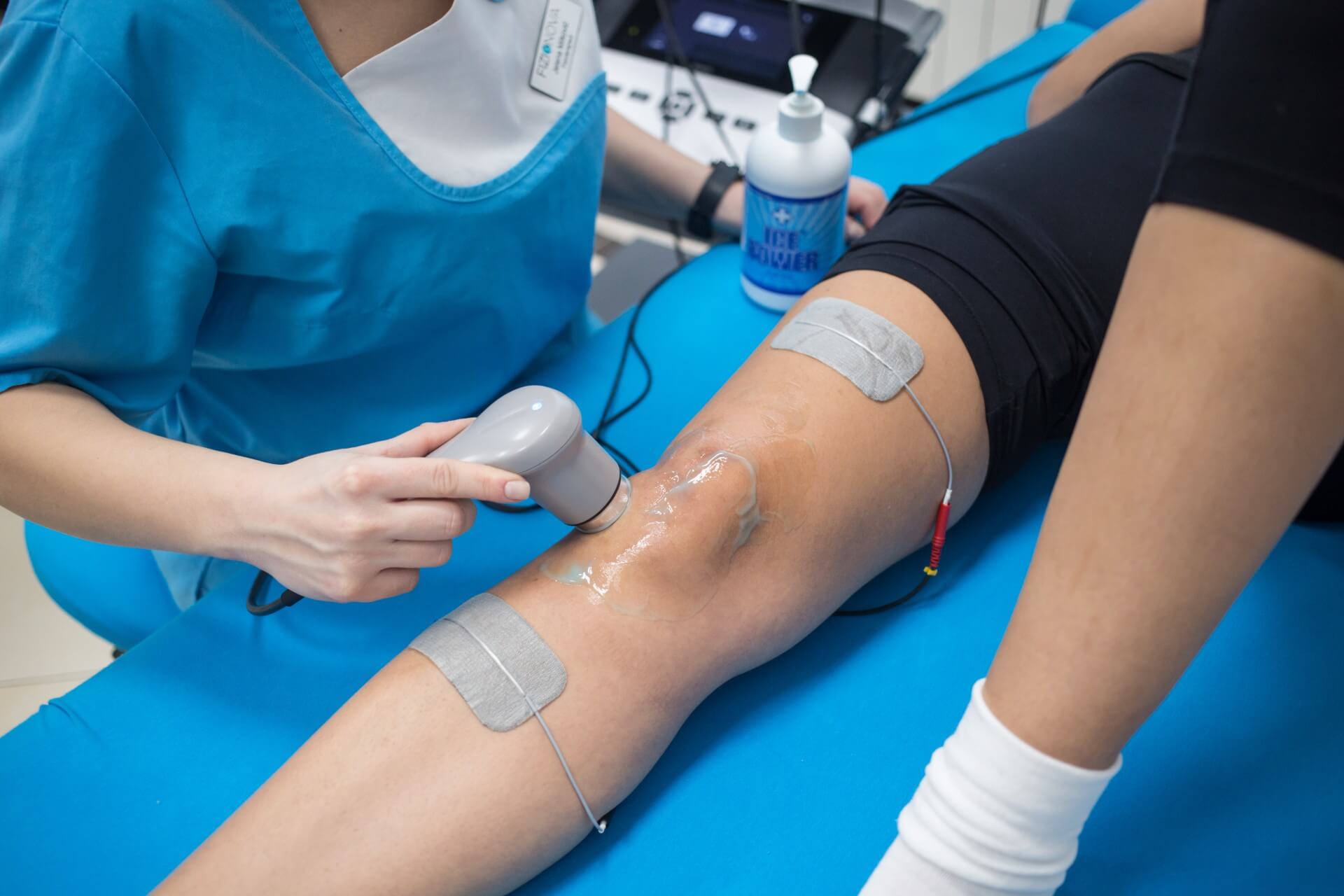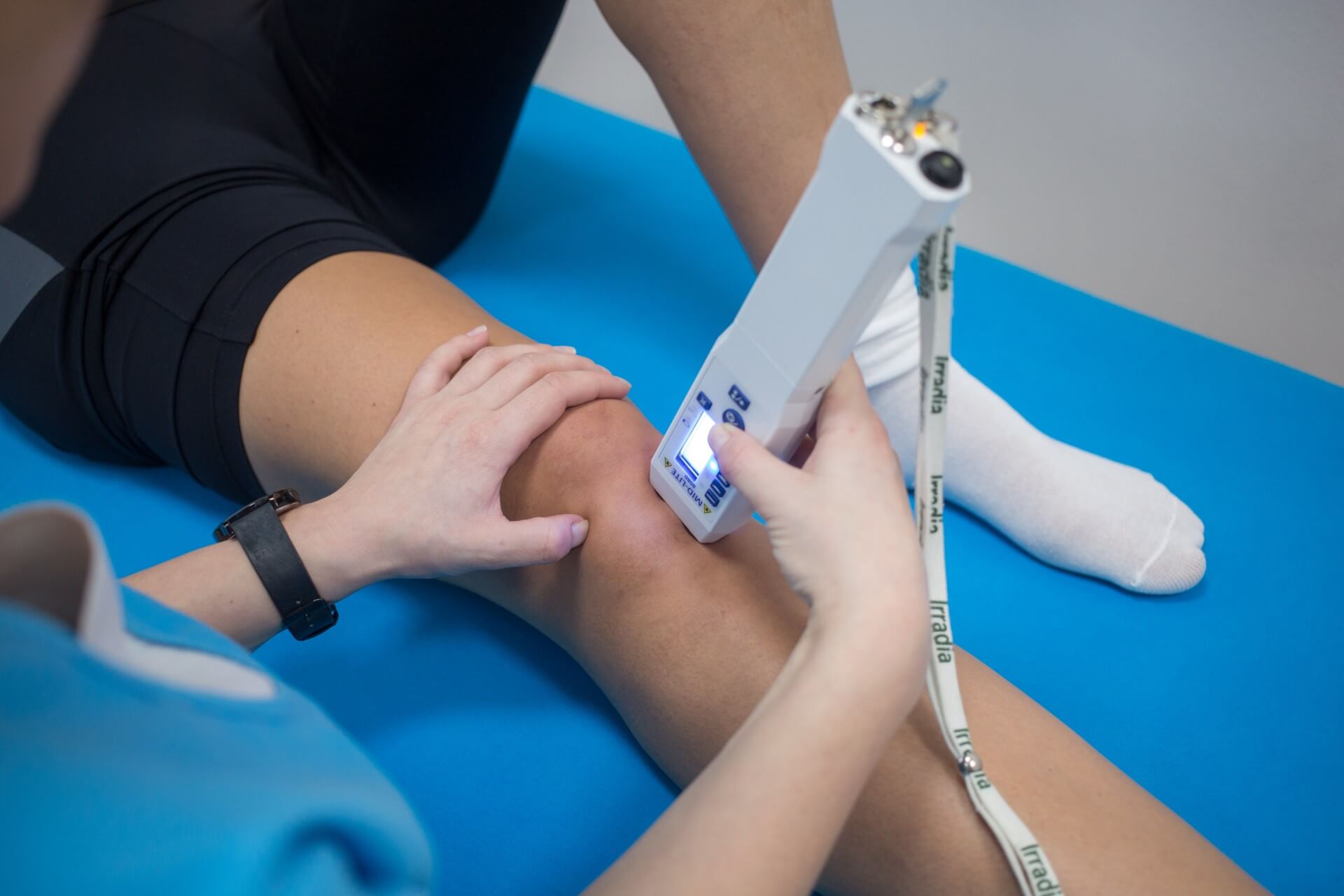 FIZIONOVA CENTER
Leading center for innovative therapies in the region
SCHEDULE A PHYSIATRIST'S EXAMINATION
Dr Jelena Kluz-Đurđević, a specialist in physical medicine
After a conversation with the patient, Dr. Jelena will conduct an examination to obtain a more comprehensive view of your health status, helping to determine whether it's an injury or a diagnosis.
The examination lasts for 30 minutes and includes:
Schedule a specialist examination by calling 011 2100 588 for the cost of 3,000 RSD.