FMK Method in Resolving Lumbar Syndrome
Through the FMK method, you will learn the approach to resolving disc herniations, facet syndromes, radicular compressive pressure, and various forms of neuropathy.
Sacroiliac joint, sacrum dysfunction, and their resolution.
The technical term for the anterior cruciate ligament is ACL (Anterior Cruciate Ligament).
Concept:
First day - Start at 9 am
Fizionova - brief introduction to participants and presenter, as well as a concept overview, 10 minutes.
9:10 am to 10:10 am - Theoretical part of the training through slides.
Break - 10:10 am to 10:30 am
10:30 am - Practical part
Segment 1 - Myofascial practical approach. Foot - practical demonstration on a model, followed by a trial on a model.
Segment 2 - Myofascial approach to the lower leg.
Segment 3 - Posterior compartment, IT band, and quadriceps.
Segment 4 - Thoracolumbar fascia.
After the completed application and trial by participants with models, questions.
30-minute break
After the break, we move on to kinesiotherapeutic techniques, also by segments:
Foot and lower leg through exercises.
Posterior compartment and quadriceps through exercises.
Gluteus through exercises.
Exercises over the upper body.
Review by participants and additional questions.

Conclusion of the first day.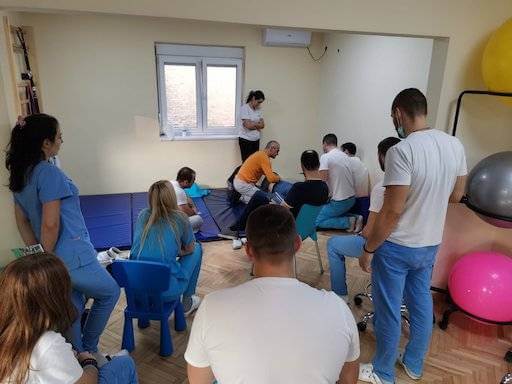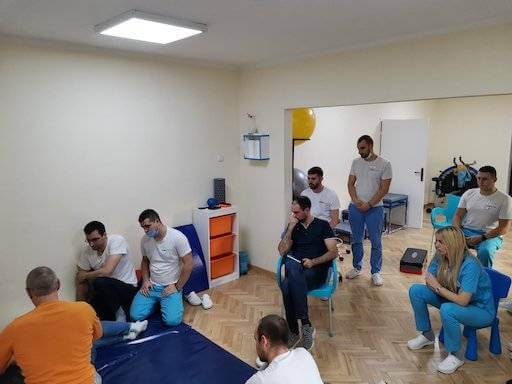 Second day - Start at 9 am
Pelvis and sacrum - practical part.
10:30 am - 30-minute break
Continuation:
Fasciomyokinematic balance through functional training.
Practical trial with participant models.
Summing up impressions and awarding diplomas, taking photos with participants.
Date of the event: July 9 and 10, 2022.
Duration of the education program: 2 days, 8 hours each.
Saturday from 9 am to 6 pm with breaks.
Sunday from 9 am to 5 pm with breaks.
Participants with the following completed education can attend:
Secondary medical school
Higher medical school
Master's studies
Medical faculty
Confirmation by email is mandatory: office@fizionova.rs for all participants, which requires a scanned ID card or electronically read if it is electronic, as well as completed professional qualifications.
For international participants: Full name, place and street of residence, citizenship, and completed professional qualifications.
Payment method: Advance payment to our current account: 205-245855-14 at Komercijalna Banka
50% 15 days before the start of the training and 50% in cash upon arrival at the training according to the middle exchange rate of the National Bank of Serbia on the day of payment.
For all information, call 011/21-00-588 or send an email to: office@fizionova.rs.